Sail Internet Installation at Cahill Park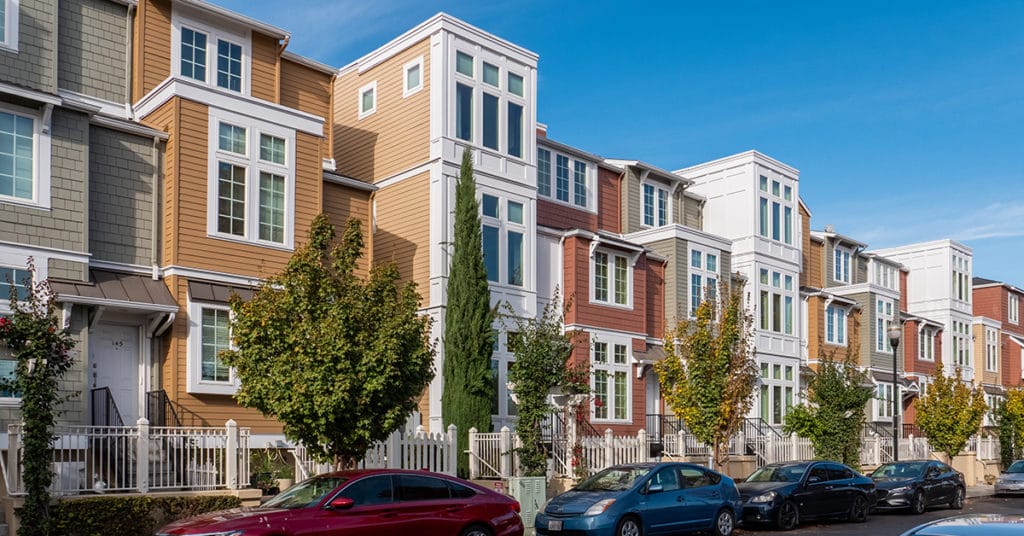 Sail Internet is now available at Cahill Park! We have some important considerations related to your installation and home Wi-Fi options.
We strongly recommend that you use a mesh network WiFi router system to provide the best user experience in your home. Cahill Park homes are vertical in design with in-home cabling limitations and very challenging to blanket with WiFi coverage. Two or three router "pucks" will provide much better whole-home WiFi coverage than a single traditional router. A minimum of two pucks is required to provide decent coverage in Cahill homes. 
Sail has tested and recommends both the "Google Wifi" and "Eero" WiFi mesh router systems. Google Wifi is the more cost-effective option, but requires a Google account for setup. Eero does not require a Google account for setup, but is more expensive. New WiFi mesh systems are coming onto the market every day and you can check the latest online reviews for additional options, but Sail has only tested Google Wifi and Eero systems.
If you have an existing traditional non-mesh router that you really want to keep using, we can discuss your options at the time you schedule your installation appointment.
Standard Installation with one "Wired" connection in your home: FREE
You will need to provide your own mesh WiFi home router system. Our technician will bring Sail Internet service first to your garage and where feasible will also wire our service to one wall plate ethernet jack in the main part of your home. The specific wall plate will be selected by our technician based on your home wiring. 
Sail will assist you with connection and setup of your first router. You can then install and setup additional router pucks throughout your home to create a wireless mesh network. The router pucks communicate wirelessly with each other to provide the best possible whole-home WiFi coverage.
Additional Options
Sail is offering the following installation services at below prevailing rates in order to accelerate the adoption of Sail Internet at Cahill. Determination for these additional options will be made by our technician at install time and we will proceed based on your approval.
User-selected Ethernet Wall Plate Jack: $99
Where feasible, our technician can connect Sail service to an ethernet wall-plate of your choosing. This will be done using the existing in-home cat5 cabling.
New Cat5 Distribution Cable: $199
Some of the cat5 distribution cables between the main Telco cabinets and the individual homes at Cahill have become damaged over the years and are unusable for high-speed internet service. If this turns out to be the case for your home, our technician will run a new cat5 cable to your home for a $199 installation fee.
Getting Google Wifi
You can purchase a Google Wifi 3-pack on your own prior to your installation.
But possibly you need an extra Google Wifi puck to round out your system, or want to use a configuration that doesn't require a full 3-pack.
Sail provides individual Google Wifi pucks for $99 each. Just let us know at the time you schedule your installation, and we will add this cost to your Sail bill. Reminder that you need to have a Google account to set up Google Wifi pucks.
Additional Resources
Check out these resources to select the best mesh router system for your needs.
Google Wifi pucks are sold online either individually or in a 3-pack. Each Google Wifi puck is physically identical, although the puck that is wired to your internet service acts as the router and the remaining pucks are behind your main puck (wired or wireless) and act as access points to broadcast the signal throughout your home.
Google provides support pages describing various supported and non-supported configurations: 
Where to place your Wifi points: https://support.google.com/wif…
Hardwiring Wifi points and other devices: https://support.google.com/wif…
Sail Internet Wi-Fi Mesh: So Long Dead Zones
PC Magazine The Best Wi-Fi Mesh Network Systems of 2018
Choose your installation plan and get streaming faster, sooner! If you have questions about installation, give us a call at 844-438-8484.