Over-the-air DVR: A Useful Interim Product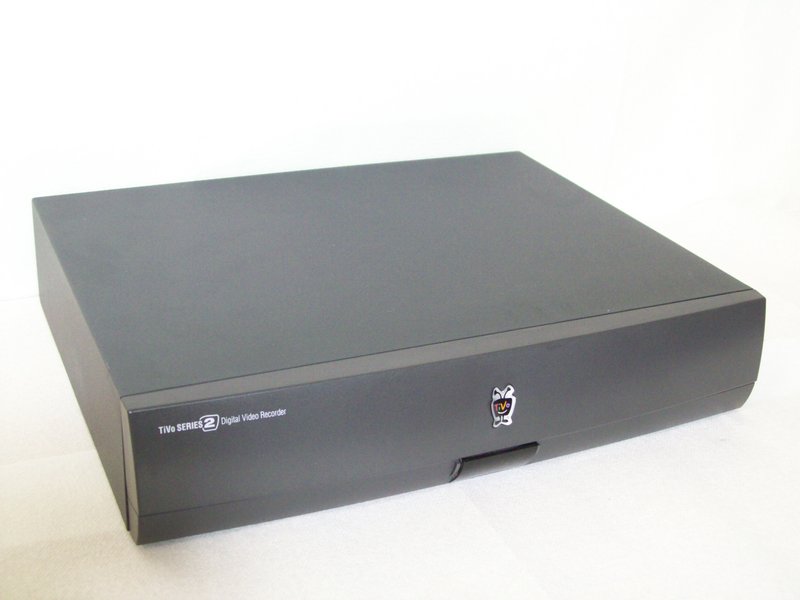 Now that I am receiving "free" over-the-air (OTA) crystal clear HDTV at home, I'm trying to decide if I want to record the live broadcasts. With a few exceptions, most national broadcast TV is now available from streaming services like Hulu with a one-day delay. So if I'm not going to watch it live, then can't I just wait until the next day?
And streaming is certainly more convenient than a DVR. With streaming, no need to buy and manage another piece of equipment in the living room. With streaming, the content is in "the cloud" and managed by someone else.
But there are some cases where streaming of over-the-air content is currently being limited – mainly live sports. If I can delay viewing until after the game is over, then many sports will allow streaming of archived games (for a fee). But streaming during the game, even if it's being broadcast live over-the-air, usually requires authentication to show that you have a high-end cable TV package.
The case for getting a DVR may be limited. But if the price is right, it may still be worthwhile to enable slightly time-shifted viewing of sports and special events. For example, it would be nice to start watching the game a little late and skip over the commercials, or take a dinner break without missing any of the action.
Given that a DVR is an interim solution until streaming fully takes over, I'm considering a DVR in the context of a streaming device. As mentioned in an earlier post, my family is already using the new 4th generation Apple TV. I'm carefully considering DVR products from TiVo, Channel Master and Tablo.
TiVo Roamio
The TiVo Roamio is essentially a fully featured streaming device with a built-in DVR. TiVo is the DVR market leader, and the product is well supported with apps. The TiVo Roamio model is $199 (maybe less from Amazon sellers) and includes an over-the-air input, but requires $15 in monthly fees with a minimum one-year commitment. The TiVo Roamio is also available in a bundled option with a lifetime service subscription, but at a very steep price of $600. I'm prepared to spend some money on streaming fees and new hardware, but $15/month in addition to the hardware cost seems expensive just to get a DVR capability. And I am hesitant to pay $600 upfront for the lifetime subscription given that the market is rapidly changing and moving towards streaming. If I didn't already have an Apple TV ($149 from Apple), possibly the TiVo product would make more financial sense.
Channel Master+
The Channel Master+ product that I considered has DVR functionality similar to a TiVo Roamio, except it makes use of an external USB hard drive. The Channel Master+ does not have a subscription fee, but has a higher base price of $299 (plus the external 1TB USB hard drive, about $58 from Amazon). At a total cost is $357, it's still fairly expensive but an overall lower-cost DVR option than the TiVo Roamio once you include the fees. Unfortunately, the Channel Master product currently has a low market share and doesn't yet support many of the most common streaming apps. Given these shortcomings, I will not further consider the Channel Master.
Tablo
The Tablo DVR is the most intriguing product of all, as it depends not only on an external USB Hard Drive but also on an existing streaming device and smartphone, devices that I already own. The Tablo unit itself costs $197, with a total cost of $255 including the 1TB external USB Hard Drive. Tablo has an app that runs on Amazon, Android, Roku and Chromecast streaming devices, and they have plans to support the new 4th generation Apple TV. Tablo does have an optional monthly service fee for their electronic program guide, but it's an affordable $50/year (about $4/month) and unlike TiVo the Tablo device still functions even without paying the service fee. As soon as Tablo supports Apple TV, it might make sense for me.
Summary
For now, I'm going to wait and see. I can't personally justify the high cost of TiVo. But once Tablo supports Apple TV, I'll take another look at this market. Until then, I'll avoid the expense of a DVR and spend my money on streaming, and watch live over-the-air HDTV when it really matters. If the trend towards streaming continues to accelerate, I may never buy a DVR.