What Hardware Do I Need To Cut The Cable Cord?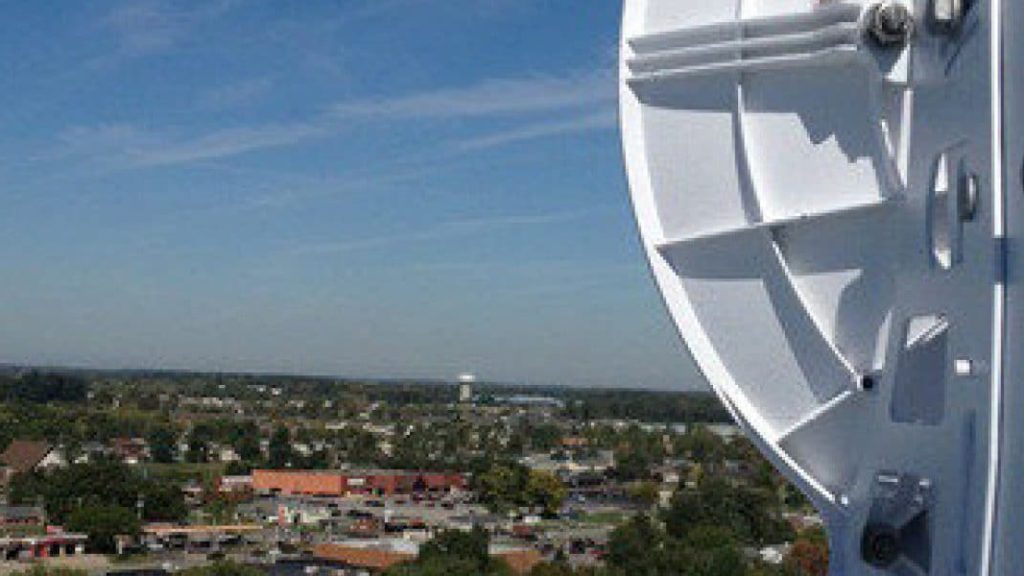 If you are new to the idea of ditching cable and ready to take the plunge into this cord free path to your favorite television viewing, there are a few things you need to know. The first topic to cover is about the hardware you need to make it possible to cut the cable cord.  
It really is pretty simple. You need a screen, an antenna, a streaming device and good internet. Each one of those warrant a larger discussion, though, and it can be overwhelming to choose from the many streaming TV services, for example. Let's break it down and dive into the details in a way that makes it really simple.
Hardware Basics Beyond Streaming TV Services. What hardware do I need?
The first question with how to cut the cable cord often is: What hardware do I need?  The actual hardware is quite simple. The reason for the overwhelm is that there is more to it than just some basic hardware.
First, you will need a screen for viewing such a TV or a computer. You can use your existing TV or you can choose a Smart TV that incorporates a streaming device into your screen. Some streaming devices are easy to connect and disconnect allowing you to bounce back and forth between your TV and computer.
Do I need an antenna?
To watch free local channels over the air, you will want an antenna and digital tuner. Disable My Cable provides a good overview of the best antennas and how to choose. Along with an antenna, an amplifier may be needed for long distances or multiple TVs in a single house.
Some cord cutters will also want a good DVR to record live TV, although this is not required.  One recommendation is to take it one step at a time and add features or devices as you go. In which case, a DVR is an easy add-on later.
There are other options besides cable, but to stream content, you'll need a streaming device to use with one of the many streaming TV services.  Devices can include one of the following:
Smart TV
Chromecast with Google TV
Don't sleep on the smart TV. Back in the wild west of cable cutting, we were limited by what HDMI stick (like Chromecast) would get us all the services we wanted. But nowadays, smart TVs will do almost everything you need all by themselves.
The final piece of hardware needed has to do with your home internet.  You will want to be sure you  have a good router and speedy internet to handle your streaming tv services.  
Also Required: Streaming TV Services
When it comes to streaming TV services, there are several to choose from and it can be a daunting decision.  To simplify the overwhelm, think about what you watch the most.  Are you a movie buff or do you need access to the latest episode of Grey's Anatomy?  Maybe you are a huge NFL fan and you can't do without watching Monday Night Football. Or perhaps local, live news is your priority so you're always up-to-date on current events.
Here's a helpful breakout table of streaming TV services to help you choose which is right for you as you learn how to cut the cord:
| Service or App | Monthly Price | Movies and Series | Original Content | Current TV Series | Rent Movies | Live Sports | Live News |
| --- | --- | --- | --- | --- | --- | --- | --- |
| Amazon Prime | $12.99 | x | x |   | x | x |   |
| AppleTV | $4.99 | x | x | x | x |   |   |
| Disney+ | $7.99 | x | x | x |   |   |   |
| HBOMax | $9.99 – $14.99 | x | x | x |   |   |   |
| Hulu | $5.99 – $69.99 | x | x | x |   |   |   |
| Netflix | $8.99 – $17.99 | x | x |   |   |   |   |
| Paramount + | $4.99 – $9.99 | x | x | x |   | x | x |
| Peacock | Free – $9.99 | x | x |   |   | x | x |
| YouTube TV | $64.99 | x |   | x | x | x | x |
Key Factors to Consider for Cord Cutting
A few key factors to keep in mind. The purpose of moving to streaming TV services is to save money each month by cutting your cable bill.  Most of these services combined can really add up. Be sure you're considering the monthly fee as well as the one time price to buy any hardware that's needed. 
While you need a screen, an antenna, a streaming device and good internet, you might also consider some of the below that will combine services and/or devices to do more than one thing at once.
YouTubeTV provides access to cable channels, DVR, and local channels, which means no antenna is needed. RokuTV is both a streaming service and streaming device, so you can use your existing TV with older technology or even your computer. Smart TVs will allso you to connect to a streaming service and add apps as new ones become available.  You might remember when HBO acquired Cinemax and became HBOMax, which meant a new app was needed.
Hardware to Cut the Cable Cord is Only Part of the Equation.
While there is much to consider on this topic, just remember there are other options besides cable and Sail Internet is here to help you cut costs without sacrificing speed.
Check our other articles on cord-cutting as you wade through streaming options and hardware that's needed, be sure to consider internet speed for cord cutting, as well.