High-speed internet to work hard and play hard
From joining virtual meetings to gaming with friends, Sail Home Internet helps you keep up with all of life's moments.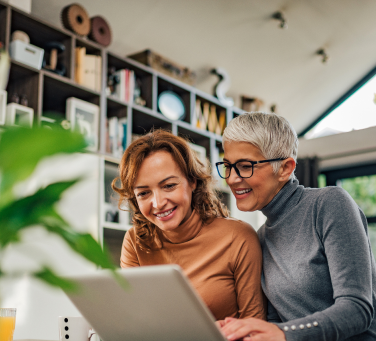 Truly Flat Rates. (Yes, really.)
Up to 200 Mbps down and 100 Mbps up
Unlimited data
No contracts
No throttling
Sail Plus
Residential
400
In Select Areas!
Up to 400 Mbps down and 100 Mbps up
Unlimited data
No contracts
No throttling
Sail Gig
Residential
Gig
In Select Areas!
Up to 1 Gbps down and 1 Gbps up
Unlimited data
No contracts
No throttling
Get started by entering your address.
Service speeds and availability vary by location.

That's right — you can steer the ship. Choose what you want to watch with a custom streaming plan. MyBundle.TV offers over 160 streaming services, giving you freedom to cut the cord.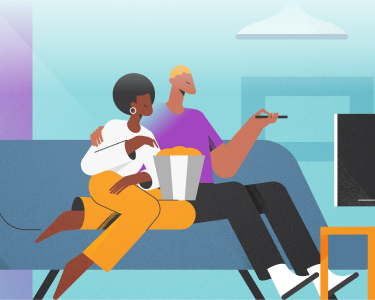 "Couldn't recommend these guys enough. Awesome customer service and great coverage. Give them a chance and see what customer service should mean when it comes to ISPs."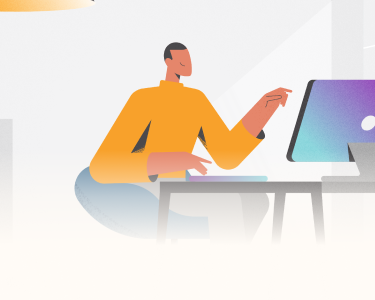 A reliable connection for remote work
Enjoy crisp, clear video calls and lightning-fast load times. Boost your work-from-home productivity and momentum.
Are you a business owner?
Need fast, dependable and fuss-free internet for your business? Sail also offers enterprise solutions with adjustable plans to accommodate businesses of any size.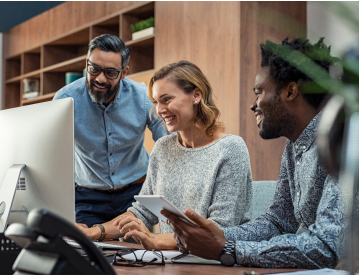 Spread the word, reap the rewards
HOME
Refer a friend and you'll each receive one free month of service. Earn up to $550 in service credits each year!
BUSINESS
Receive up to a $500 service credit when you refer a business that becomes a Sail customer.
NONPROFIT ORGANIZATION
Refer your members and staff to become Sail customers and we will donate $50 to your organization. Plus, the referred customer gets one month of free internet service.
Do we offer Affordable Connectivity Program?
Yes. New and existing customers who have applied and are eligible for the Affordable Connectivity Program can get $30 off of their bill each month. For more information on how this program works please contact our support desk at 844-438-8484.
How does Sail provide internet service?
We provide high-speed internet to your home or business using a reliable fixed wireless technology. After we install a small device on your roof, you'll be wirelessly connected to high-speed, fiber sourced internet. With a clear fixed signal path to your home or business, we can utilize low-cost frequency bands, instead of the costly and congested cellular bands. Sail's innovative strategy delivers residential service with blazing-fast speeds up to 400 Mbps downloads to single family homes and up to Gig speed to condos and apartments for an affordable, flat monthly rate.
What will Sail install?
Sail's licensed and insured technicians install:
a few small low-power wireless devices on your rooftop
an outdoor service box that connects to your AC power
and a robust WiFi router inside your home.
Is the connection secure and private?
Sail uses advanced encryption technology for wirelessly transmitted data to protect the privacy of the internet connection. In addition, Sail does not sell or share your information or browsing history.