How do I cut the cable cord and keep my home phone?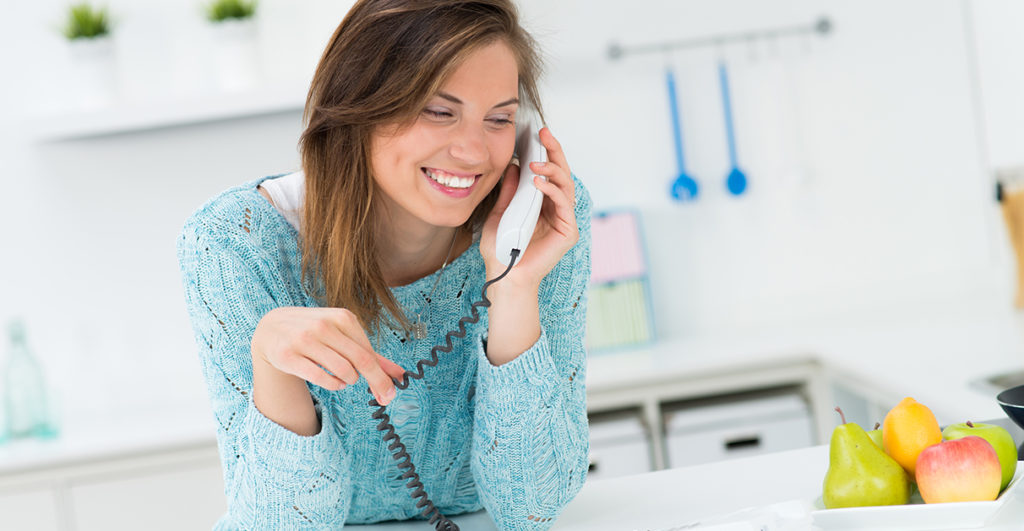 Are you looking to drop your pesky home phone bill once and for all? If you're like the majority of Americans, you've considered this question and already made the decision to ditch your hardly used landline altogether.  Today, less than half of all households still have a home phone at all. There are some important considerations when trying to understand all of your landline replacement options.  
First, It's helpful to understand how much you actually use your home phone. Is it primarily for peace of mind in case of an emergency? Do you find yourself using your cell phone most of the time or is your cell service at home less than ideal? Let's go over each of the options you have to cut the cable cord but still keep your home phone.
Can I Cut My Landline, but Keep My Number? 
The number one way to save money on the home phone bill is to drop your landline altogether. There has been a steady increase in the number of people who have made this transition. The vast majority of people (68% of adults and 79.1% of children) live in wireless-only households today.  
For those of you who want to keep your home phone number, but still save on your monthly phone bill, consider moving to an internet phone provider. VoIP (Voice over internet protocol) such as Oooma or Vonage are great alternatives that will allow you to do both.
If you aren't married to your existing landline phone number but are concerned that your cell phone usage might increase without a home phone, WiFi calling has you covered. Utilizing your cell phone and home internet allows you to make phone calls without relying on your cellular plan. It's a great way to take advantage of the internet you're already paying for each month and cut the home phone cord for good.
What are some important considerations before I cut my phone line?
With our recent focus on how to cut the cable cord, it's become increasingly important to address reasons why you might consider dropping your home phone line.  Below are excellent questions to ask yourself to guide your next steps:
How often do you use your home phone?
Do you have a good cell phone signal in your home?
Are power outages a common occurrence?
How much are you paying today for your home phone?
Do you have services that can be bundled together?
Does your internet provider offer a landline alternative for less?
As you can see, landline replacement options are plentiful and there are various things to consider before you can determine if you are ready to cut the phone line for good.
Cheap Home Phone Alternatives
There are still reasons why you may feel safer having another phone option in addition to your mobile phone.  If you are concerned about emergency situations like power outages, many VoIP providers have battery backup options to address this concern. One argument for keeping a landline previously had been that 911 isn't automatically notified of your address with a cell phone like they are with a landline. However, today, most VoIP services now do this, too.
Pro Tip: if your entire family uses one network, consider buying a prepaid phone on another network in case your main service goes down.
When considering cheap home phone alternatives, the options are ever-increasing. Let's dig into the top three VoIP –  Internet calling options:
Ooma –  By using the internet and Ooma's technology, you will have access to a home phone experience for plans that start out at $0/month.  This includes features like call blocking, 911 alerts, Amazon Alexa integration, and a mobile app that lets you use your home phone number on the go
Vonage – Vonage's VoIP phone service uses your Internet connection to make and receive calls. Plans start out as little as $9.99/month and include Nationwide and basic International calling. These plans include the flexibility to make and receive calls on your home phone and up to three smartphones with the Vonage® Extensions® app.
AXVoice – AXvoice VoIP service includes unlimited local and long-distance calling plans that allow you to keep your existing number, have E911 Support along with features such as simultaneous ringing on up to 3 different devices.   Plans start out at little as $8.25/month. 
There are Plenty of Landline Replacement Options
The key to making your decision about how to cut the cable cord and whether you still need to keep your home phone is to determine what you actually need a second line for – or if you truly do. You may be ready to take the plunge and become a wireless-only household.
Check our other articles on cord-cutting and remember: there are other options besides cable and Sail Internet is here to help you cut the cable cord.