Ditching My Landline Phone: Ooma is Better and Cheaper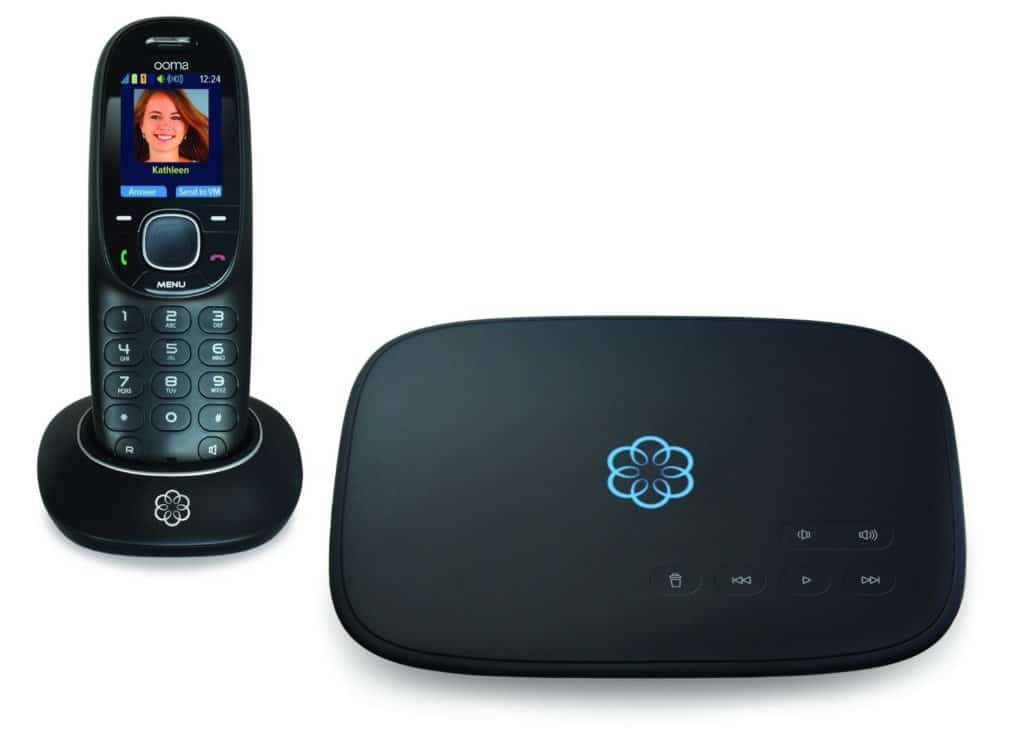 We don't use our home phone much anymore. We mostly use our cell phones, even when at home. It got to the point where most of the calls we received on our traditional landline were telemarketers interrupting mealtimes. But it's still handy to have a common home phone number for appointment reminders, calls from relatives and occasional long phone calls without draining my cell phone battery.
But frankly, the high cost of my legacy landline home phone service didn't match the limited value it was now providing. At one time, it may have made sense to spend $50 per month for a landline connection with unlimited calling, but those days have long passed. 
As an interim step, we first tried porting our home phone number to a cellular "puck" that connected to our existing home phone handset and routed our landline calls over the cellular network (basically adding one additional line to our family cellular plan). This cut our bill in half, to $25/month, but had a number of limitations. First, the voice quality was fairly poor, similar to an older cellphone. And the wireless puck didn't fully support Caller ID, making it difficult to screen out the telemarketer calls. And, we were still getting plenty of telemarketer calls. Something had to change! At this juncture, I wanted to further lower my monthly bill, while also improving my customer experience. And it was clear the phone company wasn't going to help!
Ooma
Next, I purchased an Ooma Telo Voice-over-Internet (VoIP) adapter for $92 at Amazon. Ooma makes use of my home's high-speed internet service to route my landline calls over the internet. I have heard about quality issues with VoIP phone service in the past, but Ooma appears to have solved these problems. I was also impressed with Ooma's features that finally bring home phone service into the 21st century.
The basic Ooma phone service is in the $4 to $8/month range (just the taxes and fees, which depend on your location), and they offer a premium service for an additional $109/year (about $9/month, including taxes) that includes porting of an existing landline number, and a number of other useful features. For example, Ooma provides a "Community Blacklist" feature that acts like a spam filter for phone calls. As far as I can tell, it works! Ooma provides a web-based dashboard, where I can see a log of all incoming and outgoing calls. Ooma also provides "911 Alerts". If anyone from our home calls 911, Ooma will send a text message to a list of phone numbers that we provide. This is especially useful, as the 911 system may not be able to identify the location when calling from a VoIP or cellular phone.
Simple Installation
Ooma was very simple to setup. I could continue to use my existing cordless home phones. I simply removed the cordless base station's phone cable from the wall jack (or in my case, the cellular puck) and plugged it into the back of the Ooma. And then connected the Ooma device to my home router. The whole setup process took 10-15 minutes. Check out Ooma's setup video.
Number Porting
I started with a temporary number provided by Ooma, and forwarded calls from my landline to the temporary number to make sure my family was satisfied with the Ooma service. After one week without any complaints, I requested Ooma to transfer (port) my home phone number to their service. The whole porting process took a few weeks.
Cost
Including all taxes and fees, I'm paying about $14/month for Ooma premium service. If I later cancel the Ooma premium features, I will be paying less than $5/month based on my location for the basic Ooma service. Even with the hardware cost, the break-even point is in months. 
Summary
Ooma is really a great product with:
Significant savings
Smooth transfer of my phone number
Telemarketer filtering
Online call log and account management dashboard
Caller ID
No long distance charges
Voice messages sent to your email 
Mobile app that allows real time answering when not at home
Ooma has re-engineered home phone service in a way the phone company never would. I'm now getting both a lower price — and better service!