How to cut the cable cord and still watch the sports you want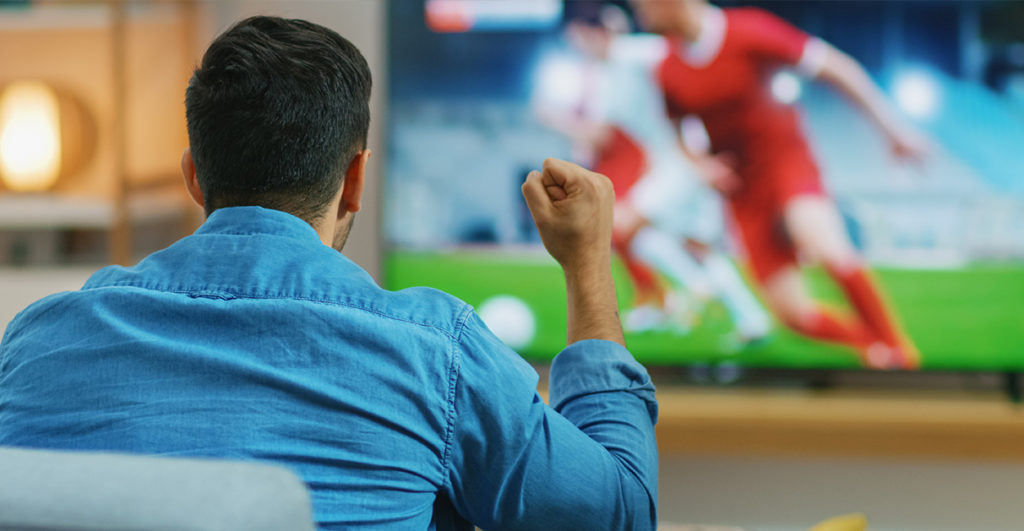 Sports fans have different needs when it comes to streaming TV services.
When the conversation first started about
how to cut the cable cord
, the biggest showstopper was sports.  The options to maintain the same sports viewing experience were nearly impossible with standard
streaming TV services
. Today, though, we have more options – all without being tied to the standard cable experience. The key question to get you started is: what teams or leagues you want to follow? From there, you will pay for only the sports you want to watch. While there are more streaming sports options today, most will be limited to their specialty channels and leagues instead of providing a holistic approach to cover all sports.  This allows you more power to choose exactly what you want to subscribe to without paying for what you don't need.
What are the best cord cutting streaming services for sports?
Much like your standard
streaming TV services
for regular television news and movies, when it comes to sports viewing, you need minimal hardware. A smart TV or an inexpensive streamer, such as Roku, AppleTV or Amazon Fire TV Stick will allow you to access the relevant streaming services via the internet. There are a few key options at the top of the list for streaming sports, specifically.
Roku
and
Sling
both have sports options.
YouTube TV
has NFL, NBA, and MLB networks, but each of these leagues provide their own access as well. The
NFL
, MLB, and NBP offer coverage through their own apps. For a full sports viewing experience, you can utilize
ESPN
as a standalone option or access ESPN through streaming services such as Disney —which owns the major sports network ESPN—even offers a plan that combines
Disney+, Hulu, and ESPN
.
For the best cord-cutting streaming service, U.S. News rated these the best in 2021:
YouTube TV
Hulu + Live TV
fuboTV
Sling TV
DirecTV Stream
Breakdown of cord-cutting streaming services for sports:
When you're ready to
cut the cable cord
without losing your favorite sports experience, it's important to understand how each of the
streaming TV Services
compare. Below is a chart to help you decide:
Sports fans need specific TV options besides cable
Knowing
how to cut the cable cord
and still access regular TV, local or live news and movies is pretty straightforward.  If you still want to watch your favorite sports, you will have several options to sift through before you can find the right solution. Most
streaming TV services
don't address the different needs of each sports fan.  For example, are you more interested in watching national sports channels like ESPN or TNT or Regional Sports Networks (RSNs) like Fox Sports Detroit, NBC Sports Bay Area or AT&T Sportsnet?
The Streamable
broke it all down but concluded that
fuboTV
is a solid solution for most sports fans.  It does include some RSNs, NFL Network, MLB Network, and NHL Network. They don't provide access to Fox Sports, TNT, or TBS. There are
other options besides cable
for sports fans and
Sling TV
is the best budget option.  There are add-on options to truly customize your sports viewing experience to include your favorite hockey or college teams. For those teams you can only watch on the former Fox Sports, you will need a more customized approach to streaming sports.
 DIRECTV STREAM
(previously called
AT&T TV
) has you covered for some very specific RSNs along with national sports channels.
Is possible to cut the cable cord and still watch live sports?
Yes! While there are vastly more options today for sports fans than there were when we first started the "
how do I cut the cable cord?
" conversation, one thing remains constant.
Internet speed for cord-cutting
matters. Streaming TV services rely on strong internet connections and speeds for you to watch the game. This holds true whether you are watching live or on-demand. Check our other articles on cord-cutting and remember: there are
other options besides cable
and Sail Internet is here to help you cut the cable cord.