How to cut the cable cord and keep your local television stations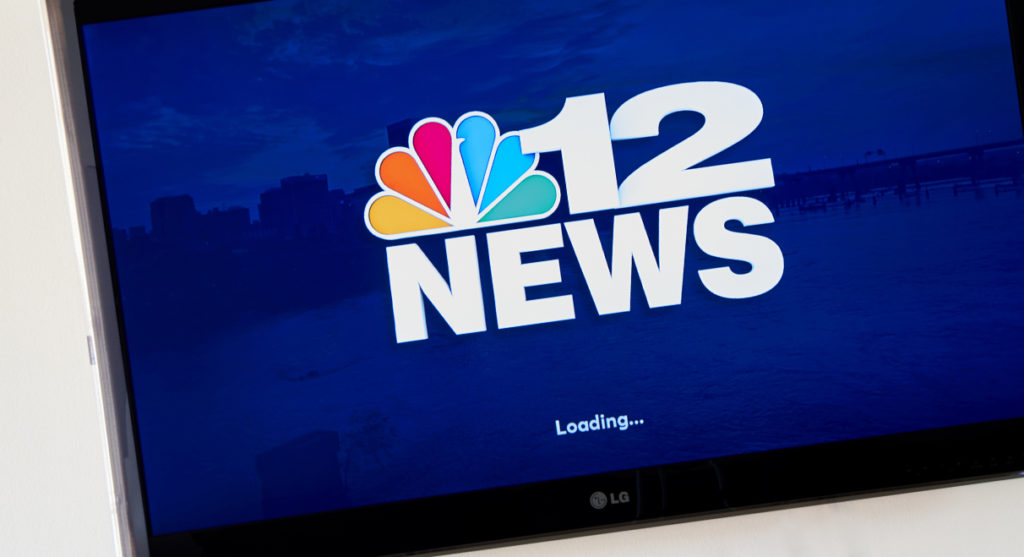 You may have heard of this fast-growing trend to "cut the cord" on high-cost cable TV and satellite TV options.  Are you ready to join us in the cable-free future of streaming news, sports, and all your favorite shows?  Don't worry.  We aren't talking about giving up live television altogether. 
Let's walk through what you need to know to cut the cable cord and still maintain access to your local TV.  Watching live TV doesn't have to be a thing of the past and you have options beyond streaming only past seasons.  All you need is an internet connection, some basic hardware, and streaming TV services. 
How do I keep live television service?
Replacing Live TV when you cut the cable cord can be the first difficult challenge to address. You don't have to rely solely on pre-recorded or previous seasons to access your favorite weeknight sitcom or local news.
Watching your favorite shows as they air means you won't be risking spoilers every time you venture onto social media. Catching up on live news keeps you up-to-date on current events and weather in your area. You don't have to miss your favorite holiday parade when you maintain access to local television stations.  
These are all valid reasons to hang onto that live service, and fortunately, you have options. You can tap into your old existing cable lines to connect to over the air local channels or utilize cord cutting streaming services to access local channels without cable or satellite television.
How do I stream my favorite television seasons – past and present?
Cord cutter streaming services have come a long way. Not only do we have solutions for live TV shows now, but you can stream on-demand both current and previous seasons through various streaming TV services.  The following on-demand platforms have you covered to stream all of your favorite TV seasons.
Hulu was one of the first to provide current streaming TV services.  They continue to carry past and present seasons from various networks including exclusive Hulu series.
YouTube TV is the closest replacement to cable TV.  They provide programming from 85+ channels. 
When you're looking for other options besides cable, almost every major network provides an app to stream their programming.  
Peacock is NBC's streaming service that has a number of options for movies and television series as well as some news and sports channels, too. Peacock has free and paid subscriptions services.
Paramount + does the same for CBS programming, which includes BET, Comedy Central, Nickelodeon and MTV.  Paramount Plus also provides access to NFL sports.  
ABC provides access to streaming live and on demand programming for every mobile OS and streaming box through their apps.
​​FOX NOW and FOX Sports are apps that provide access to Fox programming for TV, movies, and sports – both live and on demand.
What hardware do I need?
There are various solutions for live streaming TV, but also very basic options that are quite affordable. Free, over-the-air television channels can be accessed with an inexpensive indoor antenna that will attach to most TVs. With this simple hardware, you still have the tv options besides cable to watch your favorite live TV in the moment.
Most local stations don't have their own app capable of live streaming their broadcast, but YouTube TV has a huge selection of local providers. On that link, you'll see a space to add a zip code so that YouTube can show you all the local channels available to you through their service. 
Plenty of options to cut the cable cord and still keep your local TV
As you can see, streaming TV services options are vast and wide. We now have a slew of options to stream everything you could possibly want as well as the guidance on how to cut the cable cord. If you need more information, check out CNET, Decider, Tom's Guide, and Digital Trends for their advice on how to reach your own cable free nirvana. Lastly, while you only need minimal hardware and an internet connection for all your streaming needs, internet speed for cord cutting matters. 
How much bandwidth do I need?
You might be surprised to learn that you don't need gigabit speeds to stream all the media you want. Usually, 10 devices could stream comfortably on 100 Mbps.