Dumping My Pay TV Package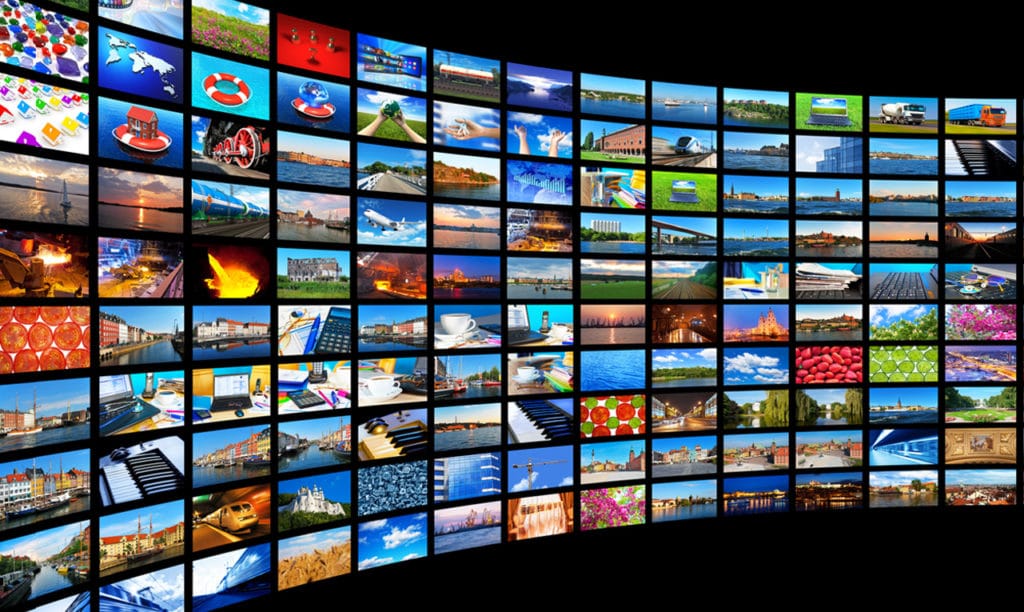 After looking at our $111 Pay TV bill for the past few months, I finally became disgusted enough to unleash myself from our mid-tier TV bundle (two TV's, a DVR and no premium channels). The most irritating part for me is that we only watched a handful of the 200+ channels in the package, but my service provider only offered the channels that I wanted as part of a bundled package.
Possibly I could have called and complained to get a promotional discount for some period of time, but I didn't want to play that game anymore. We've been a continuous customer of our current service provider at the same address for 20 years. But in the current world of Pay TV, the longest-term and most loyal customers get the worst deal!
Even before cancelling the Pay TV package, the rest of my family had shifted towards the convenience of streaming. Aside for a few sports broadcasts (mostly from the main networks), I was the only family member to even wade through the complicated program guide and DVR programming menus, and the dizzying array of unwanted cable channels.
Streaming Video
By the time I finally cancelled our Pay TV bundle, we were already watching Netflix on our Samsung Smart TV, and watching "free" Amazon Prime Video (free to existing Amazon Prime customers) using the Amazon Fire TV Stick. We were also paying for a significant amount of on-demand video content from my TV provider's set top box. Now without my Pay TV package and set top box, I needed to add extra streaming services and find a fully featured streaming video device. 
The Samsung Smart TV's streaming feature was a good place to start for my family, but the user interface is a bit clunky and the streaming options are fairly limited. When we purchased the Fire TV Stick, we were looking for the cheapest way to watch the free Amazon Prime Video content. It's a feature upgrade compared to the built-in streaming functions on the Samsung TV, and a bargain for what we are getting. But in retrospect, maybe we should have purchased the fully featured Amazon Fire TV. The Fire TV Stick does not have built-in voice search and doesn't support wired Ethernet connections (only Wi-Fi). 
But more importantly, the Fire TV Stick appears to have trouble streaming action sports. TV shows and movies seem fine, but full-field sports viewing during action plays is jittery and painful to watch. I've confirmed a "Very Good" Wi-Fi signal, so I doubt this issue is Wi-Fi related. The Amazon Fire TV Stick must not have enough processing power to deal with simultaneous fast motion by many small objects (balls, players, referees, etc.)? I confirmed this with multiple streaming apps on the Fire TV Stick, and compared head-to-head against another streaming device (more on that later). Possibly the fully featured Fire TV performs better? I hope so. The Fire TV Stick is also very Amazon-centric, which is not ideal for my Apple-centric family. But overall, the Fire TV Stick is a great low-cost way to stream the free Amazon Prime Video.
But before picking a fully featured streaming device, I first needed to focus on the streaming services. At the end of the day, the video content is the first priority. Check out our Sail Internet Cord Cutter's Guide to Streaming Video Services and Devices.

Step 1: Pick Your Streaming Video Services
First, I subscribed to Hulu for $7.99 per month and continued our Netflix subscription. Hulu is a good value. I can access much of the content that I previously watched with my Pay TV package for a fraction of the cost, although with some delay – usually one day. I started with a 2-week free trial. And if I pay a little more, I can watch without any commercials. For now, I'm fine with a few ads. I find the Hulu ads to be less irritating that the ads on broadcast TV. 
For some reason, CBS is not part of the Hulu package and CBS instead has its own $6.99 per month streaming service. I can't justify the additional cost, especially since CBS blocks streaming for most of the live sports and does not allow on-demand streaming of sports or special events like the Grammy's. So for now, no streaming of CBS at my house. But CBS is still available for free over-the-air! More on that later….
Hulu is fantastic. But it doesn't provide access to any sports, which is what caused me to investigate the Sling TV streaming service from Dish. Sling TV provides live streaming access to ESPN, along with live streaming of some additional cable channels that I'm unlikely to watch. Sling TV is pricey at $20/month, but it's the only way that I've found for a cord cutter to watch ESPN. I would gladly pay $5 to $10/month for ESPN alone, but that is not currently an option. The bundle lives on, at least for now!

Step 2: Pick Your Streaming Device 
With a clear understanding of my preferred streaming video services, it was time to choose a fully featured streaming media device. Given the problems I identified with the Amazon Fire TV Stick, it became clear that I wanted a fully featured streaming device with sufficient processing horsepower for live sports, a voice-controlled user interface and other features like a wired Ethernet interface (instead of only Wi-Fi).
There are a number of good streaming devices on the market, for example devices from Roku, Amazon and TiVo. But in my case, the new 4th generation Apple TV made the most sense. It's a complete redesign of the Apple TV product line and somewhat of a premium product at $149, but like most Apple products it's easy-to-use and fully featured. The streaming video quality is excellent, and the voice controlled remote control is fantastic. No trouble streaming live sports.
Given my family's already heavy use of Apple products, the new Apple TV was a natural fit for us. it is well-integrated with other Apple products, such as iPhone, iPad and MacBook using AirPlay, and uses iTunes for on-demand video content and has an App store. The Apple TV is a nice complement to the Apple product line.
The 4th generation Apple TV already supports Hulu, Netflix, ESPN Now and a growing list of streaming apps. Given Apple's strong position with apps for iPhone and iPad, I suspect Apple TV will eventually offer a very rich set of streaming apps and possibly their own video service. Sling TV does not yet support the new Apple TV device, but Sling customers can use the Apple TV's ESPN app (authenticated with a Sling TV account). The video quality for live sports is excellent. And in the interim, we can still use the Amazon Fire TV Stick in case we want to stream any of the other channels offered by Sling TV.
Summary
Using Sling TV and Hulu is saving $83/month as compared to my previous Pay TV package. We still have Netflix, so this doesn't change the cost equation. And I know that free over-the-air broadcast HDTV is still an option for some live local sports. This leaves some spare $$ for occasional on-demand purchases (which we were already doing!) and lots of overall savings.
I am using two streaming media devices: the low-end Amazon Fire TV Stick to stream the free Amazon Prime content, and the 4th generation Apple TV for everything else. In total, I've spent less than $200 on streaming media devices. So the payback period is relatively short compared to my $83/month savings.
Frankly, I prefer the freedom of streaming. Even if there were no cost savings, I am happy to divorce myself from my complicated Pay TV package with a DVR and hundreds of channels that I will never watch.